Finance
Getting Your Money Back From Online Investment Scammers
Summary
Imagine wanting to trade online, because you aspire to make a lot of money for your goals. However, before you can even get even take your first steps towards trading, you find yourself surrounded by options. And you unfortunately choose […]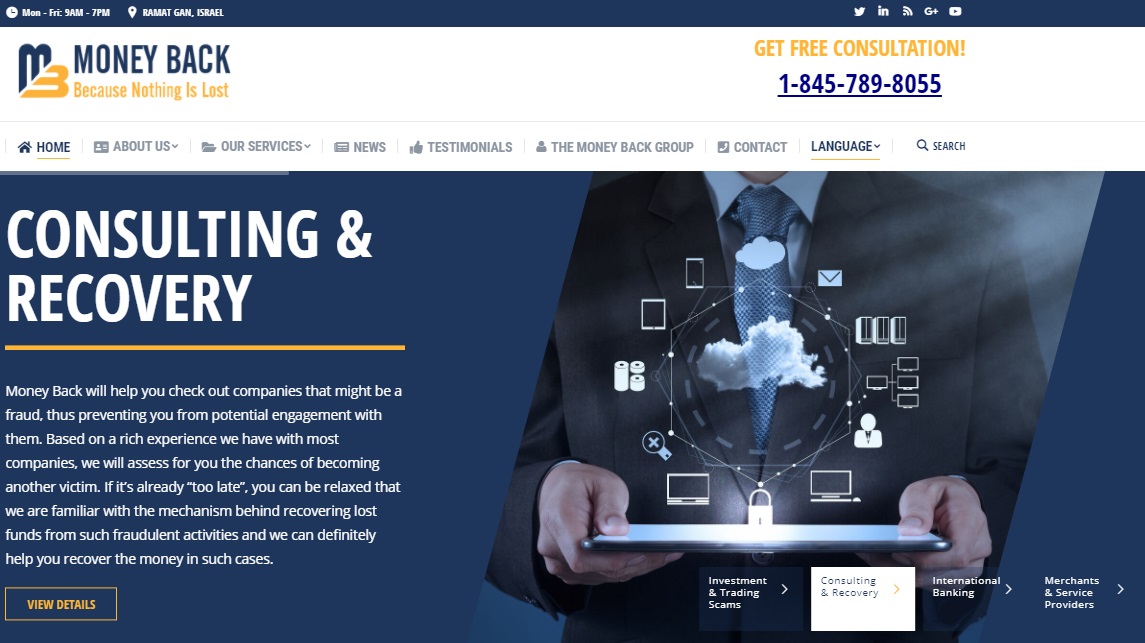 Imagine wanting to trade online, because you aspire to make a lot of money for your goals. However, before you can even get even take your first steps towards trading, you find yourself surrounded by options. And you unfortunately choose the worst one, a scam.
Now, there's no need to be hard on yourself. One third of all online brokers are scams, and you were just dealt the wrong hand. Luckily, it doesn't end there for you. Introducing Money Back, a service dedicated to helping you get your money back from scams.
What Do They Do
As I mentioned before, Money Back is a service that helps track down scams, brings criminals to justice, and returns the stolen goods back to their rightful owners. Much like Batman, except there's a lot less cape wearing, brooding, and traumatic head injuries. Instead, they get straight into finding who is responsible and getting you back your money.
The team has many years of experience that they collectively use to help you track down the scammer. And once they track them down, they will use any legal means necessary to have them return your money.
So they're A Law Firm?
One of the most common questions that Money Back gets is people asking them if they are a law firm. And the answer is no. But they are something much better. The best way to think of them is that they are a private investigation firm that helps you within the confines of the law. From tracking the scammers down to involving the right authorities, everything is legal.
They will enlist the help of both local and financial authorities in order to get the scam off the market. That is not to say that lawyers have no place during the investigation. In fact, when they find the scammer, a group of lawyers will pressure them into giving you back your money.
Scams They Help With
How to get your money back after being scammed online – Money Back is a company that fights for the rights of innocent customers that fall victim to unregulated companies online. These scams can be especially predatory, since the can be a legitimate operation but sell scams to their customers. But since the customers don't know how to go about getting their money back, that is where Money Back comes in. here are just some of the scams that they help with.
Trading Scams
One of the major scams that people can fall victim to are the trading scams. These scams are the most prevalent types of scams that you can find online. They often include brokers and other trading or investment platforms that help you invest in product.
Since they act as middle men, brokers can siphon off your funds to the project that you desire. Of course, not all brokers do that. Instead, they can simply take your money and invest it somewhere else where they are making most of the money. Despite being one of the most common types of scams, they are also the easiest to get money back from, since they have to be working from a proper location.
Fraudulent Companies
They can also help you with certain companies that offer fraudulent products or services that are not as advertised. Here things can get a little complicated, as these companies can rarely have a base of operations. Therefore, a lot more work has to go into finding the right company so that they can get the money back from them. And if the situation is too big for them, Money Back will hand over your case to the right authorities.
Patience is Key
The process of getting your money back can take a lot of time. From contacting the authorities to intimidating the scammer, you will have to wait for some time before they can give you updates. Patience is key in these types of situations, as there are a lot of moving parts throughout.