Finance
Summary
Investing apps provide a convenient way to manage your money with just a few taps on your smartphone. Most offer multiple account types and robo-advisor capabilities. They usually charge low fees and require a minimal balance requirement. Furthermore, they offer […]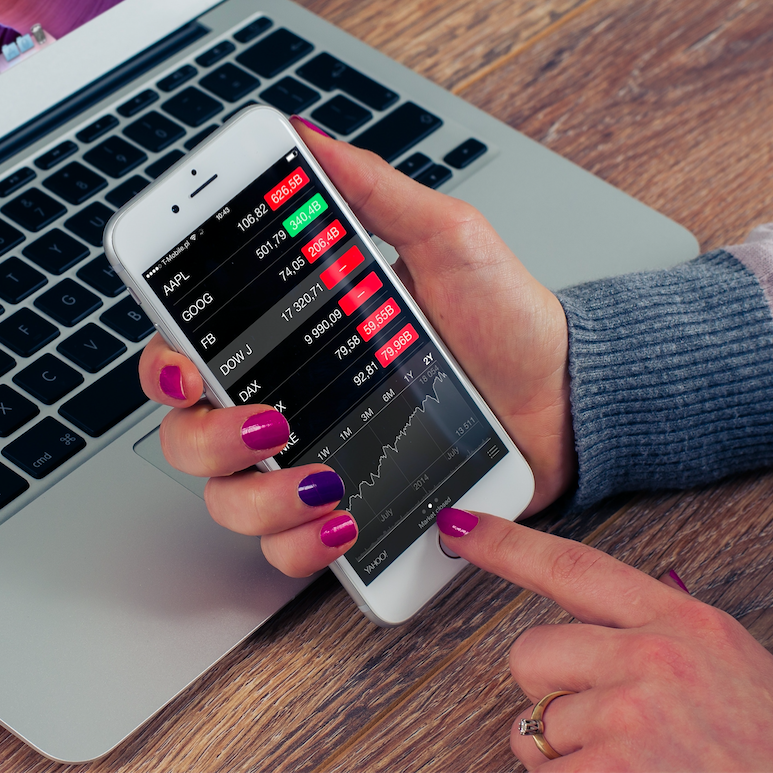 Investing apps provide a convenient way to manage your money with just a few taps on your smartphone. Most offer multiple account types and robo-advisor capabilities.
They usually charge low fees and require a minimal balance requirement. Furthermore, they offer an array of investing options such as stocks, ETFs, cryptocurrencies and more.
Betterment
Betterment is an ideal robo-advisor for both novice and experienced investors alike. It offers goal-based investing, fractional share investing, tax loss harvesting – which helps reduce tax liabilities on taxable accounts – as well as other features to suit any need.
Rebalancing with this robo-advisor's daily rebalancing option allows you to buy fractional shares of stock and quickly get your money working for you. This feature that not all robo-advisors offer helps get your funds working faster.
Betterment also provides a premium version with goal-based financial planning packages at an affordable price point. This makes it ideal for investors who need access to Certified Financial Planners (CFPs) and professional investment advice at an accessible cost.
Charles Schwab
Charles Schwab is one of the oldest and most agile brokerages, making investing accessible for everyone by cutting commissions, offering fractional shares and providing powerful analytical tools. Additionally, it boasts some of the best customer service in the industry.
If you need assistance, Charles Schwab provides 24/7 customer support via phone and chat, as well as visiting a local branch. With its expansive brick-and-mortar network of 360 branches across the US and Canada, Charles Schwab can deliver a more individualized experience than many online-only brokers can.
Charles Schwab offers an abundance of educational content on its website, such as articles, podcasts and slideshows from more than two dozen financial planning, investment and trading experts. Furthermore, it has a knowledge center with information covering all major areas of finance.
Webull
Webull offers a host of features that make it attractive to both casual and active investors alike. It has an user-friendly mobile app and desktop platform, as well as sophisticated tools for price analysis.
Low fees and margin trading make it attractive to both new and experienced investors alike. Furthermore, it offers a referral program and free stocks to new clients who deposit certain amounts of money.
Webull is proud to be a member of the Securities Investor Protection Corporation (SIPC), which insures securities up to $500,000 with an additional $250k for cash claims. This gives Webull an edge over competitors without SIPC coverage.
Fidelity
Fidelity is an online broker offering a wide selection of commission-free stock, ETF and options trades. Additionally, it boasts superior research tools, a mobile platform and an impressive customer service reputation.
The platform offers a range of order types, such as market, limit, stop loss and trailing stops. Both web-based and downloadable trading platforms support conditional orders like one-cancels-the-other (OCO) and one-triggers-the-other (OTO).
Fidelity's free online banking features include account monitoring, funds transfers, multiple payment options and financial budgeting tools. Furthermore, it enables you to link external accounts from other financial providers.
Tornado
Tornado is an app that can send you tornado warnings via email, text or SMS. Additionally, you have the option to set it to relay warnings for certain locations or ZIP codes.
Tornado formation requires instability – warm moist air near the ground and cooler dry air aloft – along with wind shear (a change in wind speed and direction with height).
Furthermore, you can look out for several visual cues that may indicate a tornado is approaching. These include funnel-shaped clouds, green skies and falling debris.